We are the exclusive distributor of "Dr.Shin Wedge Pillow" from Kyunwon, Korea.
We have decided to start test marketing on the crowdfunding site "makuake" from mid-February 2023.
A "wedge pillow" is what we call an inclined pillow. It is very important for patients suffering from reflux esophagitis to keep the entire upper body elevated in order to fall asleep.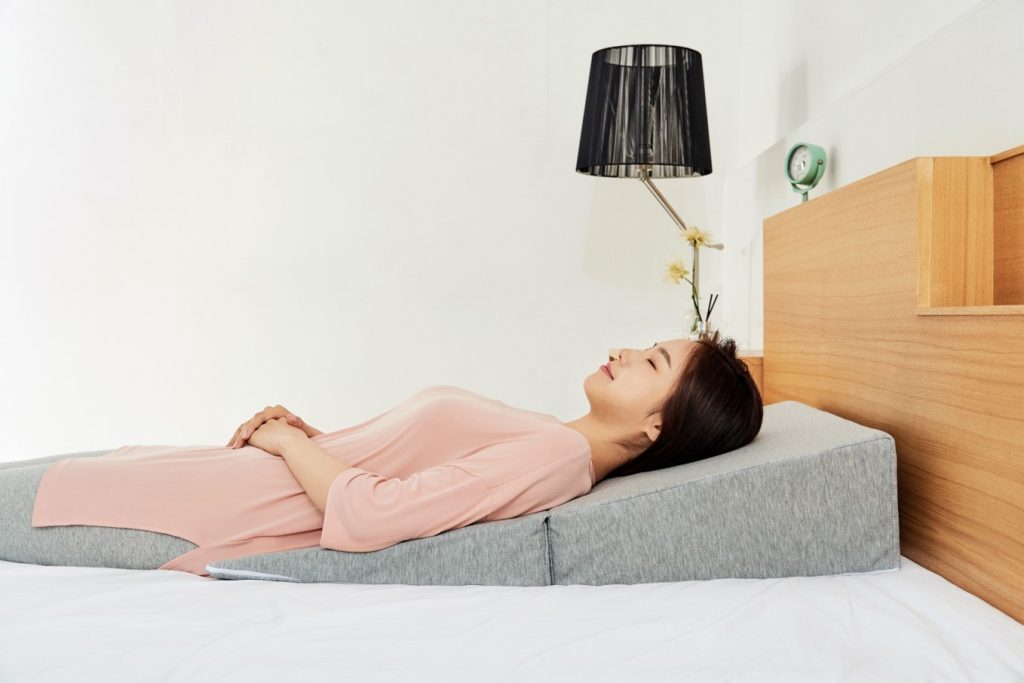 This product was developed with Korean doctors and sleep experts. The product design is meticulous and embodies outstanding sleeping comfort.
It is said that as many as 15 million people in Japan currently suffer from reflux esophagitis.
It is said that westernization of food and stressful society are the causes of the disease, and it would be our greatest pleasure if we could help as many people as possible to sleep by using this product.