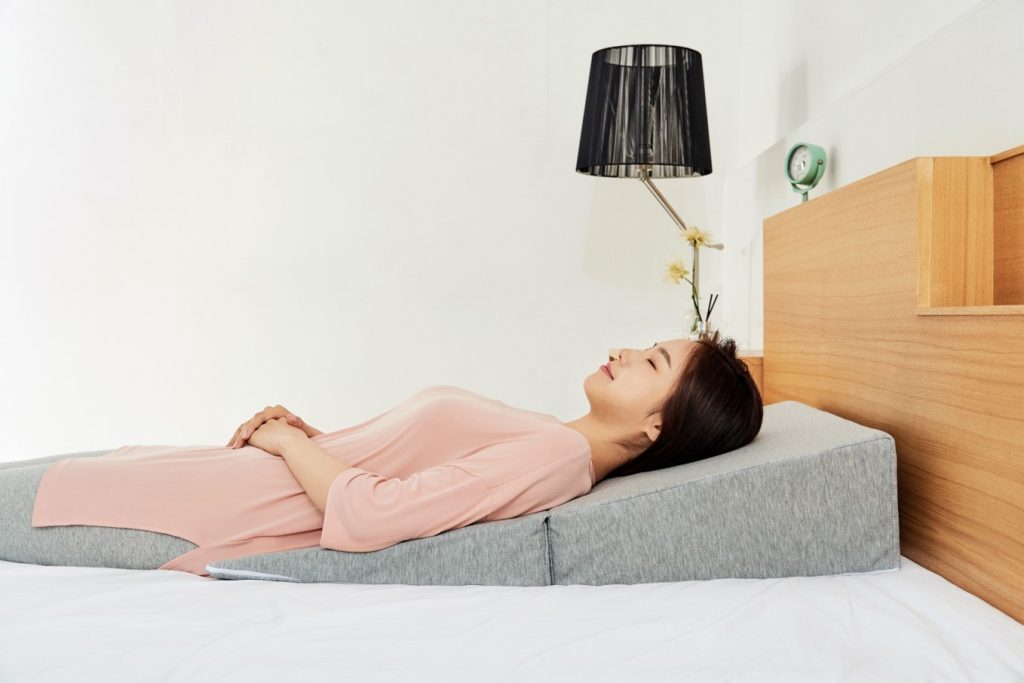 Dr.Shin Wedge Pillow" of Korea's AH Company, with which we have an exclusive distributorship agreement in Japan.
We are pleased to announce the opening of the official online store for Dr.Shin.
The Dr.Shin Wedge Pillow is a popular product that has garnered a total of nearly 8 million yen in support through two crowdfunding campaigns, Makuake and machi-ya.
Please click the link below to purchase the product.
It is said that 15 million people in Japan suffer from reflux esophagitis.
Facing this reality, it would be our greatest pleasure if we could help you have a comfortable sleep with this product.