The test marketing of "Dr.Shin Wedge Pillow" in the Japanese market started on Monday, February 20.
On the first day of the launch, we collected more than 2.3 million yen in support, and the product ranked 4th in Makuake's "Today's Ranking".
Thank you for all your support!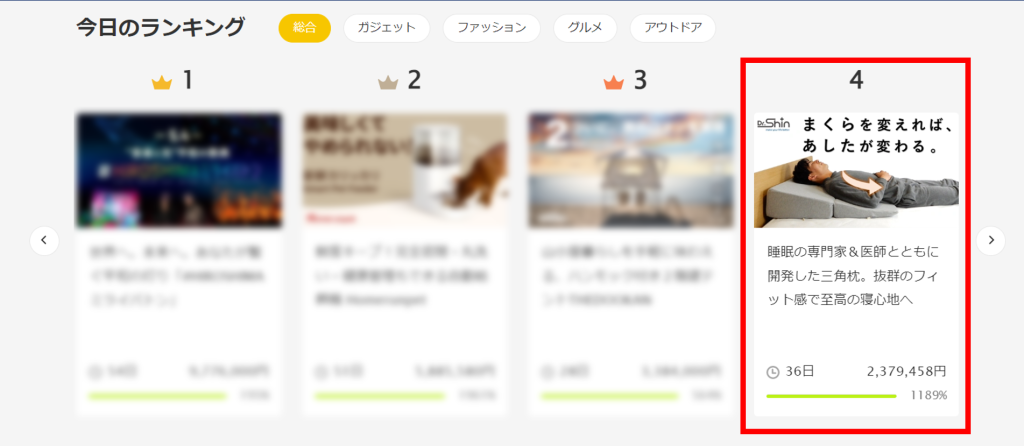 As of Friday, February 24, the project has reached 170 supporters and over 3.4 million yen in total support purchases.
This project is scheduled to continue until Wednesday, March 29.
After the completion of this project, we plan to sell the products to the general public (online & offline sales) or exhibit them at a gift show in Japan.
We hope this product will reduce the number of people suffering from reflux esophagitis.
・Dr.Shin Wedge Pillow Project Page