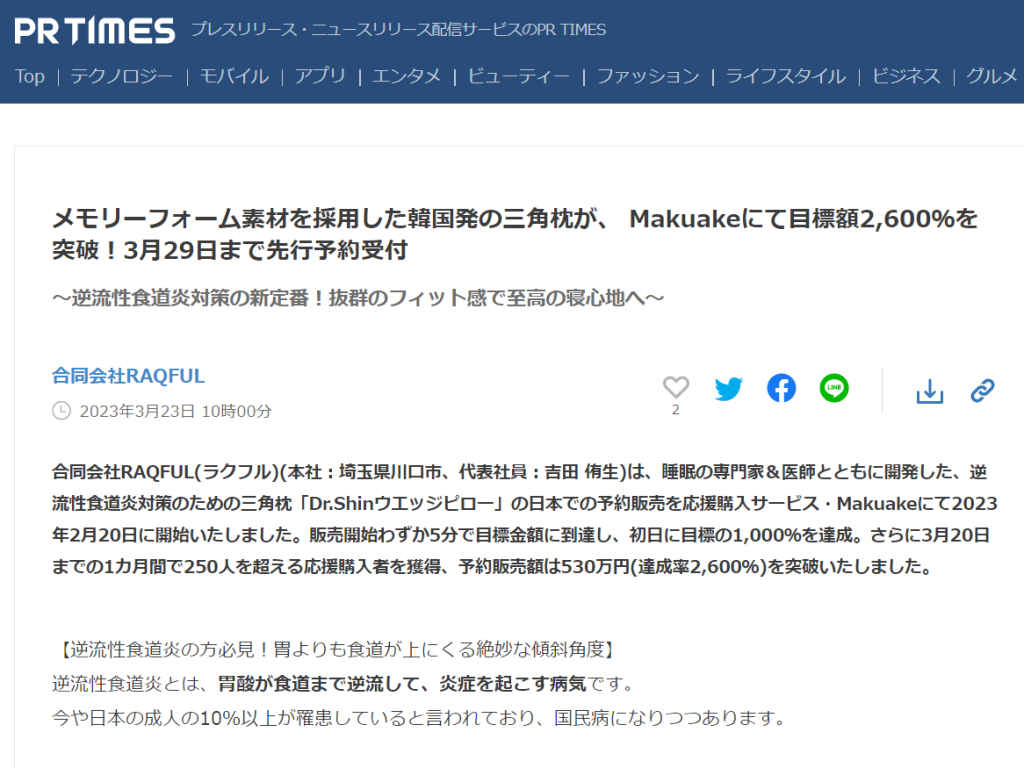 On March 23 (Thu.), we distributed a press release regarding the "Dr.Shin Wedge Pillow," for which we are the exclusive distributor in Japan.
This press release describes the features of "Memory Foam," the material used in the Dr.Shin Wedge Pillow. The release was immediately reprinted in more than 50 web media and has attracted a lot of attention.
Reprinted Web media (excerpts)
Jiji.com, Inc.
https://www.jiji.com/jc/article?k=000000004.000101118&g=prt
Zaikei Shimbun
https://www.zaikei.co.jp/releases/1992246/
Toyo Keizai Online
https://toyokeizai.net/ud/pressrelease/641bc98d760b062e41000052
Dr.Shin Wedge Pillow is currently undergoing test marketing on "Make", a support purchase service, until March 29, 2023 (Wednesday).
As of March 24 (Fri.), the total amount of support purchases exceeds 5.7 million yen, and 275 supporters have backed the project.
・Dr.Shin Wedge Pillow Project page